Reading Ladder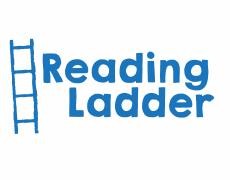 Structured around three levels (beginning to read, growing in confidence and reading independently), these titles are designed to help the child develop their reading skills alone or through supported shared reading.
Developed in conjunction with leading literacy consultant Nikki Gamble, Reading Ladder is designed to help children fall in love with books by giving them a positive start to reading. Children will encounter favourite faces such as Thomas the Tank Engine and Mr Men, discover books from much-loved children's authors such as Julia Donaldson, Michael Morpurgo, Jacqueline Wilson, Malorie Blackman and Anne Fine, and find out about exciting non-fiction topics, such as dinosaurs, Ancient Romans and the human body.
There appear to be no results for this search.
Do you wish to rerun this search with "Read, reviewed and rated" unselected?