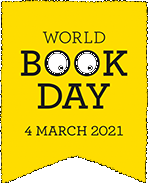 World Book Day 2021
Changing lives through a love of books and shared reading
World Book Day takes place on 4 March 2021, and the fantastic books below have been announced as £1 books – all available from Peters if you are buying additional copies for your school or pupils.
There appear to be no results for this search.
Do you wish to rerun this search with "Read, reviewed and rated" unselected?